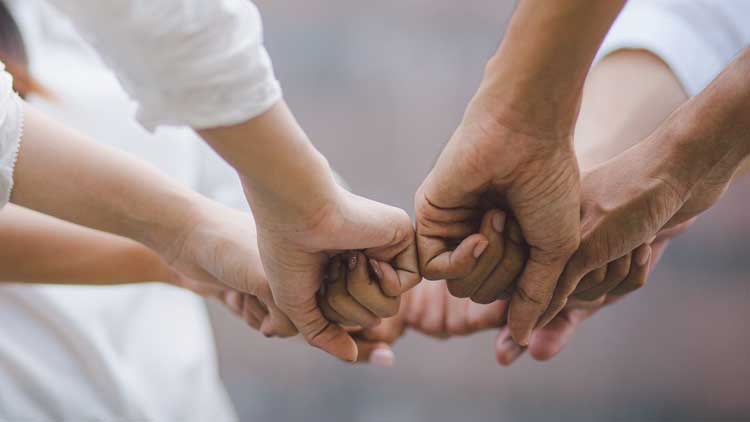 "Everything under one roof." That was the idea that moved us at Pro Mobil to move to Heiligenhaus with all our field offices, social services and inclusive offerings. As an association for people with disabilities, it was only natural for us to start a new inclusive project there. It was to be a barrier-free, wheelchair-accessible hotel surrounded by lots of greenery, with a tactile guidance system, extra-wide doors and corridors, rentable accommodation and, of course, a team of dedicated staff. Once we got the green light for our plan, the project began to take shape in April 2019. This was made possible by the Thormählen Foundation. The architectural firm Schönborn + Hölscher gave the unusual project its structural form. The 13 modern and barrier-free rooms bear the signature of gabana – Agentur für Barrierefreiheit. But a house alone, no matter how beautiful it may be, is not everything. That's why we fill it with life through our staff team of people with and without disabilities, whose skills and diversity are invaluable to us. But of course you also have to bring some life into our four walls. That is why we are already looking forward to welcoming you!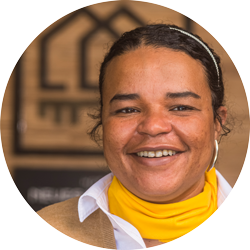 How integration works in the field of architecture is shown by our hotel Neues Pastorat through its history: The Gründerzeit house "Altes Pastorat" was taken over in parts in its inventory and together with the old chestnut tree integrated into the surrounding L-shaped new building. It took a decade to decide on a new use for the Altes Pastorat at Hauptstraße 185 in Heiligenhaus. The result of this decision can really be recognized today: It is a successful symbiosis of old and new, offering space for inclusion, diversity and encounters.
Pro Mobil e.V. – Association for People with Disabilities is a strong and competent service provider for people with disabilities in the district of Mettmann and beyond. For over 50 years we have been working for the comprehensive inclusion of people with disabilities. In doing so, we are active in the families themselves, but also provide support with our programs and services at the workplace, in schools and counseling centers, in our own residential facilities, or simply wherever we are needed. Our work is not only focused on social inclusion.
It is also about the self-determination of each individual, about social coexistence and living together as a community. We want to help people with disabilities to fully develop their personality, talents and abilities. We try to do this primarily through ambulant support in the different areas of life: From housing to individual assistance services, inclusive day care centers and nursing services to youth and family support, our services range for more diversity and inclusion.
Breaking down barriers and creating spaces for integration and inclusion! – That is our goal, which we pursue and implement for you and together with you. How exactly? You can best find out on our website, by e-mail or on the phone.